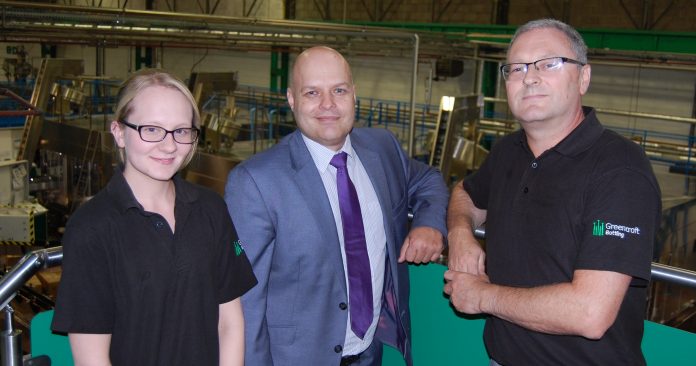 Plate glass such as window glass is 100% recyclable, otherwise such glass that is thrown away ends up in landfills and can take over 4,000 years to decompose.
The value of recycling that glass is being demonstrated by J&B Recycling, the North East's largest independent recycling company. It operates a dedicated plate glass collection service to glaziers and window manufacturers. The company can also collect laminated, wired, toughened/tempered, tinted, mirrored and float glass.
J&B Recycling recently helped Greencroft Bottling in Stanley, County Durham, to generate an income of over £33,000 this year from recyclables.
Rob Mitchell, Operations Director at Greencroft Bottling, said: "To remove our waste it was previously costing us over £28,000 a year. We are now making that back plus more."