PatioMaster South East was the first PatioMaster dealer to fabricate the new Triple-track sliding door system when it launched last year. The system features...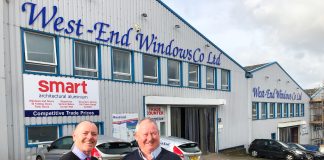 Bristol's longest-serving fabricator is celebrating a quarter-century of partnership with market-leading systems company Smart Architectural Aluminium. For over forty years, Bedminster-based West-End Windows has been...
The Pro Installer is FREE to pick up at over 650 trade counters across the UK.