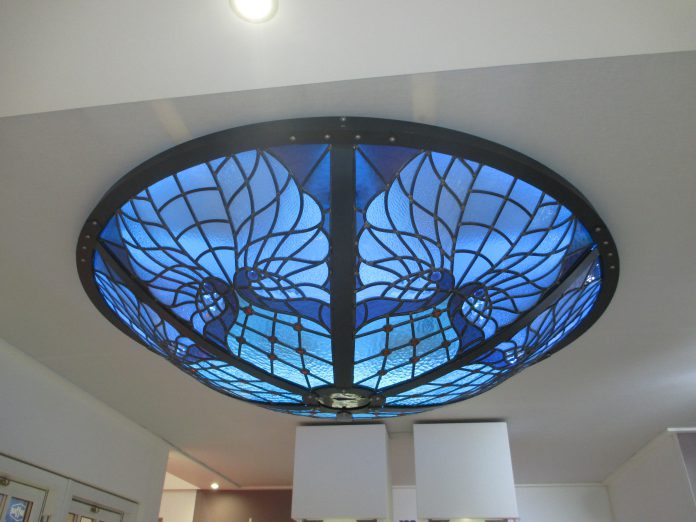 Brighouse company Touchstone Glazing Solutions provided a stunning talking point on the Masterframe stand at FIT Show 2017 with this stained glass dome.
Touchstone has been trading for a quarter of a century and creates stained glass ceilings and domes for any environment, from the modern interiors of shopping centres, boutique hotels and cruise ships to heritage buildings and those of religious importance.
The company developed the Touchstone patented Insulead glazing system to specifically overcome the problem of double glazing windows in a heritage building. Shaped openings and badly out of square windows are no problem. It is also possible to incorporate specialised glass for security, UV filtration, energy conservation and sound inhibition while maintaining a traditional appearance.