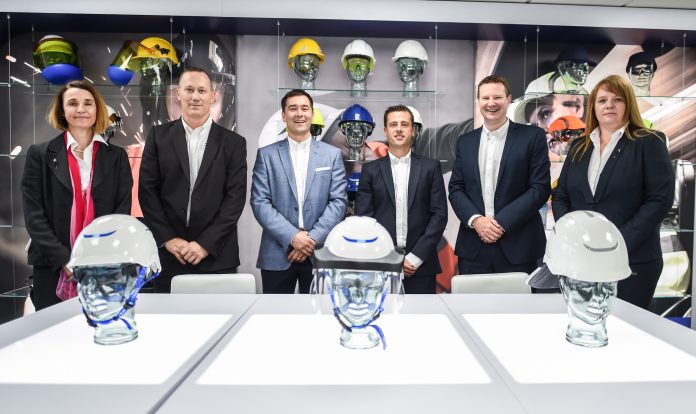 Centurion has developed its head protection system, Nexus, which will provide greater safety on site to protect workers from falls from height and any potential falling hazards.
The above-the-neck personal protective equipment specialist came up with the system after carrying out extensive research into customer insights and current market trends.
Nexus received a commended award at the 2017 Safety Awards organised by The British Safety Industry Federation (BSIF). It was also an award winner within the head protection section of the 2017 ISHN Readers' Choice Awards in North America.
Jeff Ward, chief executive officer at Centurion, said: "According to the Health and Safety Executive, in 2016 in the UK alone, there were over 600,000 non-fatal injuries, 37,000 caused from falls from height. Falls from height accounted for the highest percentage of fatalities at 26%."
Meanwhile, Centurion has also invested in three new directors to support its long-term growth and product innovation plans, and recently unveiled a new training and product innovation suite at its global headquarters in Thetford, UK.
The six-figure investment in the 'Clarity Counts University' and other substantial improvements in the head office will provide customers and employees with a dedicated education and training centre.
The company recently gathered together key strategic partners for an insight into its new business strategy, brand positioning and a tour of the refurbished global headquarters.