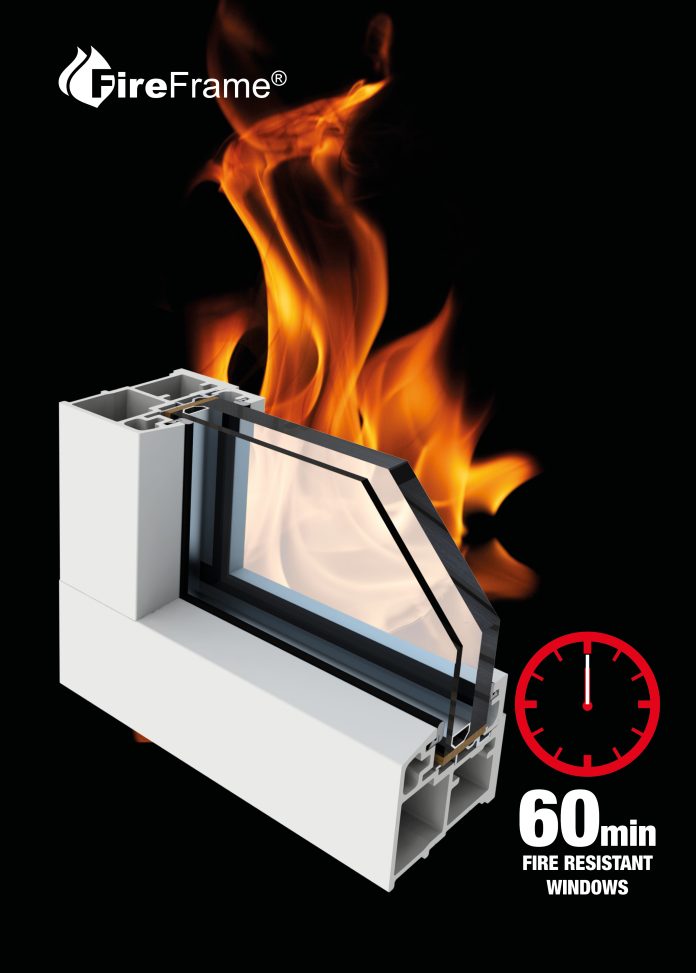 Once again raising the bar and extending its range of durable, dependable fire-rated products, pioneering Astraseal has become the first fabricator to manufacture a 60-minute rated, fixed fire window.
Instead of traditional hardwood or steel, Astraseal's unique fire window system is based on the proven FireFrame from Winkhaus, combining durable composite and PVCu materials for advanced fire resistance. Add to this Astraseal's fire-retardant sealed units and the new window system can provide a long-lasting barrier for both internal and external uses.
The new fire window system is available in a range of sizes in both single and double fixed pane configurations. Designed for use in any residential or commercial application, the window offers incredibly slim, internal sightlines along with dependable durability and strength thanks to its, innovative hybrid frame.
The 60-minute fire window strengthens Astraseal's industry-leading fire-rated product line, joining its range of PVCu and composite FD30 and FD60 fire door systems. As well as offering its new 60-minute solution, Astraseal also offers the RAUFERNO PVCu fire-window system.