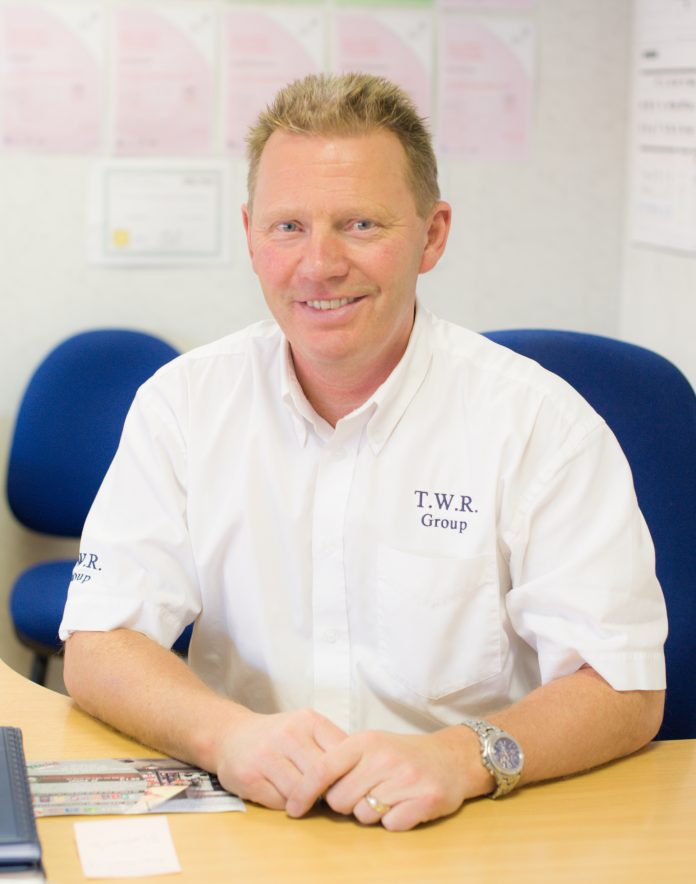 A NEW initiative, that has brought record-breaking lead times to the glass and glazing industry, looks set to result in a fabricator's busiest ever trading period.
The TWR Group announced late last year that it would roll-out 'never seen before' lead times to give installers dual-coloured bi-folding doors within fifteen working days.
This new initiative went live at the end of February (2018) and the group's Managing Director Terry Richardson says that they have been inundated with enquiries, with the forward order book showing the business is on course for its busiest ever quarter of trading.
What has so appealed to installers is not only the super-fast lead times but the fact that the turnaround will not only apply to standard grey, black and white but to any RAL colour and combination.
The lead times have been made possible thanks to sustained investment in the required machinery and personnel. The colour plant is housed at TWR's most recently acquired 17,000-sq. ft. factory, which is next to its 25,000-sq. ft. headquarters in Peterlee.
Terry comments: "We announced last year that we would be rolling this initiative out and we're delighted to see that it's live and we're receiving orders. This really is an industry first and we're proud to be behind it.
"Property owners, both in a commercial and residential context, are investing in coloured and dual-coloured windows and doors, so this development gives installers an opportunity to seize the moment and turn jobs around much quicker."