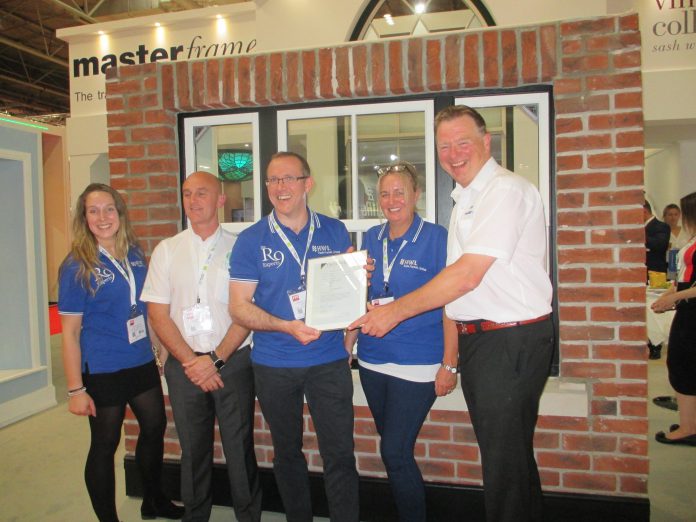 The benefits of the Timberweld brand were among highlights of Masterframe Windows' Innovation Centre at its stand at The FIT Show.
The sash windows specialist is offering installers – and casement window and door fabricators – the opportunity to purchase a licence to use this patented method of butt jointing. It not only offers aesthetically beautiful timber style corner joints but also perfectly sealed frames.
Managing director Alan Burgess said: "The Timberweld licences come complete with the full use of our creative new branding and visibility on our website, which we launched before the show. We're very excited at sharing this technology with casement manufacturers so that we can match their windows with our own products that will have matching butt jointed corners.
"The FIT Show is the ideal opportunity for us to sit down with new and existing trade customers to discuss one on one what our new innovations can bring to their business. We've been showcasing all the latest products on offer and customers have had a chance to get close enough to examine and inspect the quality of the windows and the intricate 'small details' that make them unique."