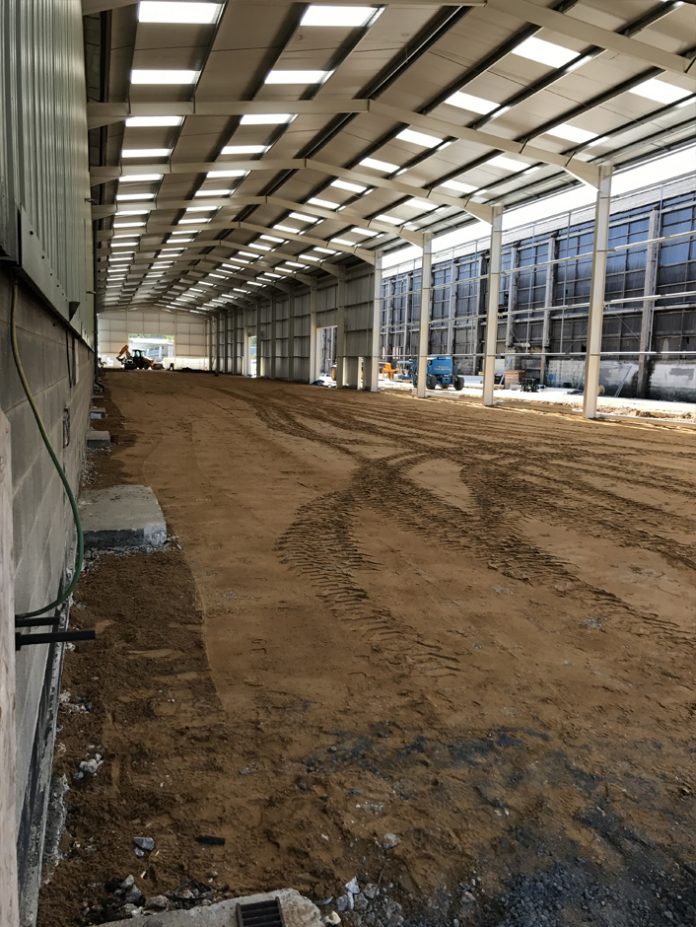 Polyframe has embarked on a major expansion programme to increase the factory space of its Norwich site by 50 per cent and ramp up production rates by 55 per cent.
The new purpose-built factory will increase Polyframe's production space on the site from 48,000 square feet to 72,000 square feet. Operational by the end of October, the enlarged factory will allow the Norwich site to boost production output from 4,500 frames a week to 7,000 frames a week on a 24-hour shift basis.
The expansion is the biggest landmark development at Polyframe since it became part of Customade Group earlier this year and it will enable the business to comfortably maintain its position as the largest fabricator of Rehau frames in the UK.
The enlarged Norwich site will manufacture the complete range of Rehau PVCu windows and doors, including the new smooth grey on white chamfered profile, which closely replicates the appearance of aluminium systems at a competitive price.