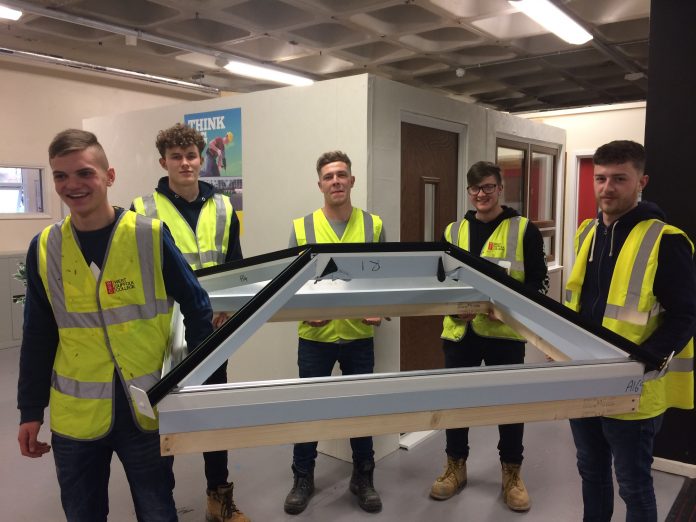 Atlas Glazed Roof Solutions is helping tackle the industry's shortage of skilled labour and inspire young talent into a career in fenestration. Under its commitment to support industry progression, the company has donated two full-sized glazed roof lanterns, which will be used to provide apprentices with essential practical training at two top fenestration learning centres.
The contemporary Atlas roof lanterns have been specially made for West Suffolk College in Bury St Edmonds and Total Support Training in Middlesex. Both centres provide a range of specialist courses from GQA Qualifications.
As part of their Level 1, 2 or 3 training in Fenestration Installation and Fenestration Surveying, the apprentices will develop their installation skills by fitting several products – including the Atlas lantern – into purpose-built 3×3 metre pods. The pods were previously used in the Master Fitter Challenge at this year's FIT Show and have also been donated to the colleges.