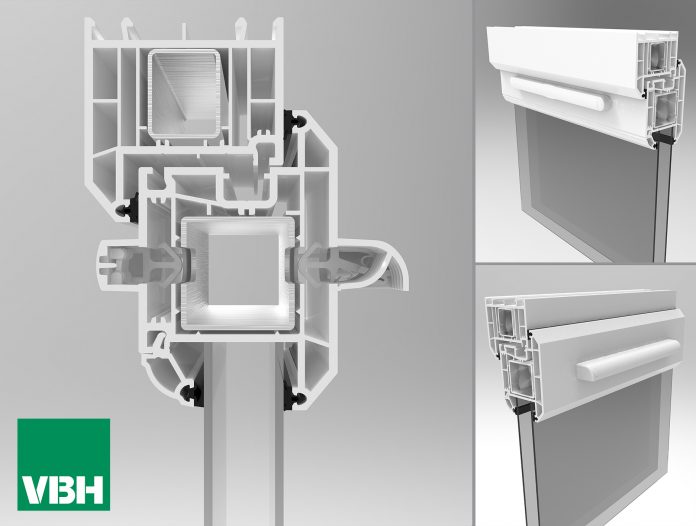 VBH (GB) adds to its growing range of high performance hardware with the Link Vent Mk2 – a next-generation trickle vent from Glazpart. Designed for both new-build and the Repair, Maintenance and Improvement (RMI) markets, the innovative redesign allows homeowners to position the vent so airflow efficiently passes through while reducing draughts.
Complying with Building Regulations Part F1:2010, the new Link Vent Mk2 incorporates aerodynamic features to help direct airflow through the vent. The external canopy has been reduced to just 25mm for improved noise reduction and a more attractive external appearance without affecting airflow performance.
Available in two sizes, 2500 EQA delivers similar performance to a traditional 4000mm2 vent while the 5000 EQA is significantly better than a 4000mm2 vent. The 5000 EQA also features a split internal flap for ease of use and added comfort.
Dan Powell, VBH Regional Sales Manager (South) comments: "The Link Vent Mk2 has excellent added features to its predecessor. Supplied with pre-fitted fixing clips, the clips automatically centre the vent in the rout, ensuring a level fit. The screw cover caps are supplied pre-fitted, but are removable if installers choose to screw-fix the vent instead.
"With thousands of colour options available, from 30 solid and woodgrain finishes, to vacuum foiling and spray painting of any RAL colour, the new vent is ideal for any type of installation that requires F1 compliancy. You can also replace the external canopy with a flat grille, perfect for timber windows, sliding doors and sliding sash windows."
Call VBH today on 01634 263 300 to order Glazpart's new Link Vent Mk2 or visit www.vbhgb.com for more information.