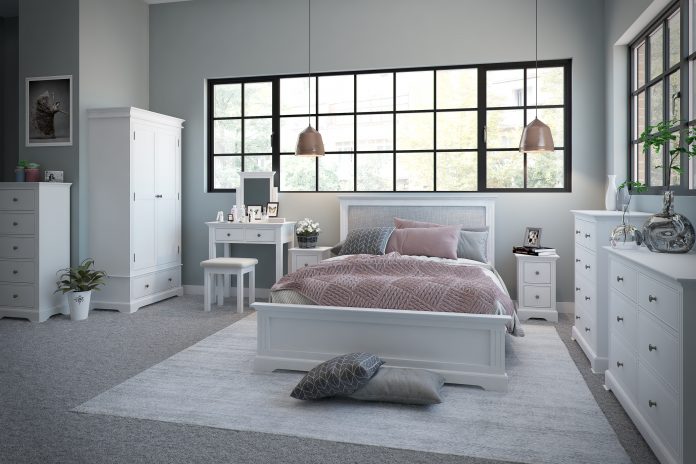 Stellar's unique flush aesthetics have given the multi-award-winning aluminium system a competitive edge to capitalise on high-end projects in the domestic sector.  This is the view of Philip Cresswell, Sales and Marketing Manager at Heritage Trade Frames which has been fabricating the system since it launched in 2019.  Philip said: "Owners of high-end and design-led homes are looking for something distinctive when it comes to window and door replacements. Aluminium has long been the material of choice on such projects but until Stellar, most systems were very me-too. Stellar offers the credentials that give consumers the aesthetic differentiation they are looking for as it's visually stunning."
The ability to secure lucrative domestic projects with Stellar is a view shared by one of Heritage Trade Frames' installer customers, Oswestry Windows and Doors.  Matthew Dunne-Smith, Owner, said: "We've secured several high-end projects recently thanks to Stellar. When consumers see the unique aesthetics and the modern, contemporary flush styling they are sold. It offers a clear unique selling point that allows us to sell with complete confidence when it comes to securing higher value projects."
Stellar makes the difference on high value projects for several reasons.
Firstly, it's the only aluminium system on the market to offer a fully flush casement option. It uses the patented Reverse Butt Joint, which means that no dummy sashes or reverse adaptor profiles are needed. This creates a glazing area that's up to 12% larger, which gives a dramatic expanse of glass. It also delivers products that can be genuinely flush on both the inside and outside, creating the sleek, sophisticated aesthetic homeowners want.
Then there's the immaculate finish that is so important on high value projects. Stellar is a pre-gasketed system that uses patented knock-in beading. This leaves a neat, clean finish on the gasket line as well as making installation quicker and easier. The powder coating uses a marine grade finish as standard and every product is inspected at a distance of one metre, far in excess of the three metres that's the industry requirement.
Stellar was developed to set a new standard in aluminium system design. Its multiple award wins prove it's succeeded in its aim – as does its position as the ideal aluminium solution for premium domestic projects.